1. Cameron Diaz's legs are 100 miles long. And she carries her own umbrella. Rock on.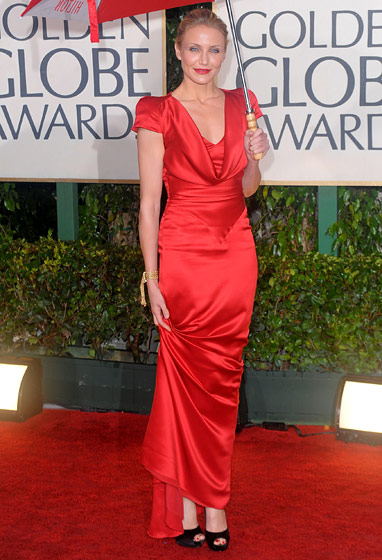 2. Apparently the dames at the event looked
plumper than usual
, according to The Moment's Andy Port. In a related story, Andy Port is blamed for the resurgence of at least 37 eating disorders. Get ready for sinewy arms and jutting hip bones at the Oscars.
3. Robert Downey, Jr. should write acceptance speeches for everyone.
4. The fashion world cried a bit when Carey Mulligan, clearly the most
hyped
young
gamine
this year, showed up looking droopy and braless.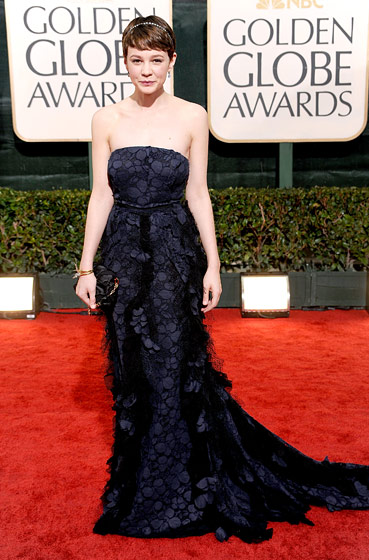 5. Long white dresses are ALWAYS bridal and NEVER awards ceremony appropriate, Kate Hudson.
7. Every girl deserves a date as charming as Joshua Jackson. MELT.
8. Someone should develop a technology where we can read a chosen live blog/twitter feed/whatever on our television screens during the broadcast. Because, yes, it was kind of annoying to keep refreshing the tweets and blogs on my iphone.

9. Joseph Gordon-Levitt is one delicate looking fellow. 5' 10"? Seriously,
IMDB
?
10. We should all be thankful that the cast of Mad Men doesn't style themselves for the show. Clearly Draper and Campbell can't be left to their own devices.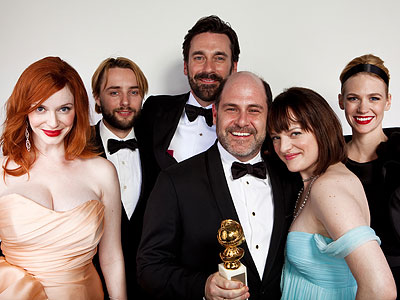 Isn't this SO much better? I thought so.